Bantry Bay - Ireland
9 x 12"
Oil on Canvas
In the hills of Southwest Ireland a mountain stream spills into the bay that leads out to the sea, where a small fishing boat is tucked away waiting for its captain - oh the stories it could tell!
Giclee prints on canvas - $125
Simple Twist of Fate
16 x 20"
Oil on Canvas
At a big turning point in my life, I sought comfort camping alone in the forests of Northern Wisconsin, and was taken by the wild grape vines. They touched me so, I hazarded a painting for the first time in over 10 years.
Artist's Private Collection
(Giclee prints possible upon request)
Onions
7 x 9"
Oil on Canvas
$150 framed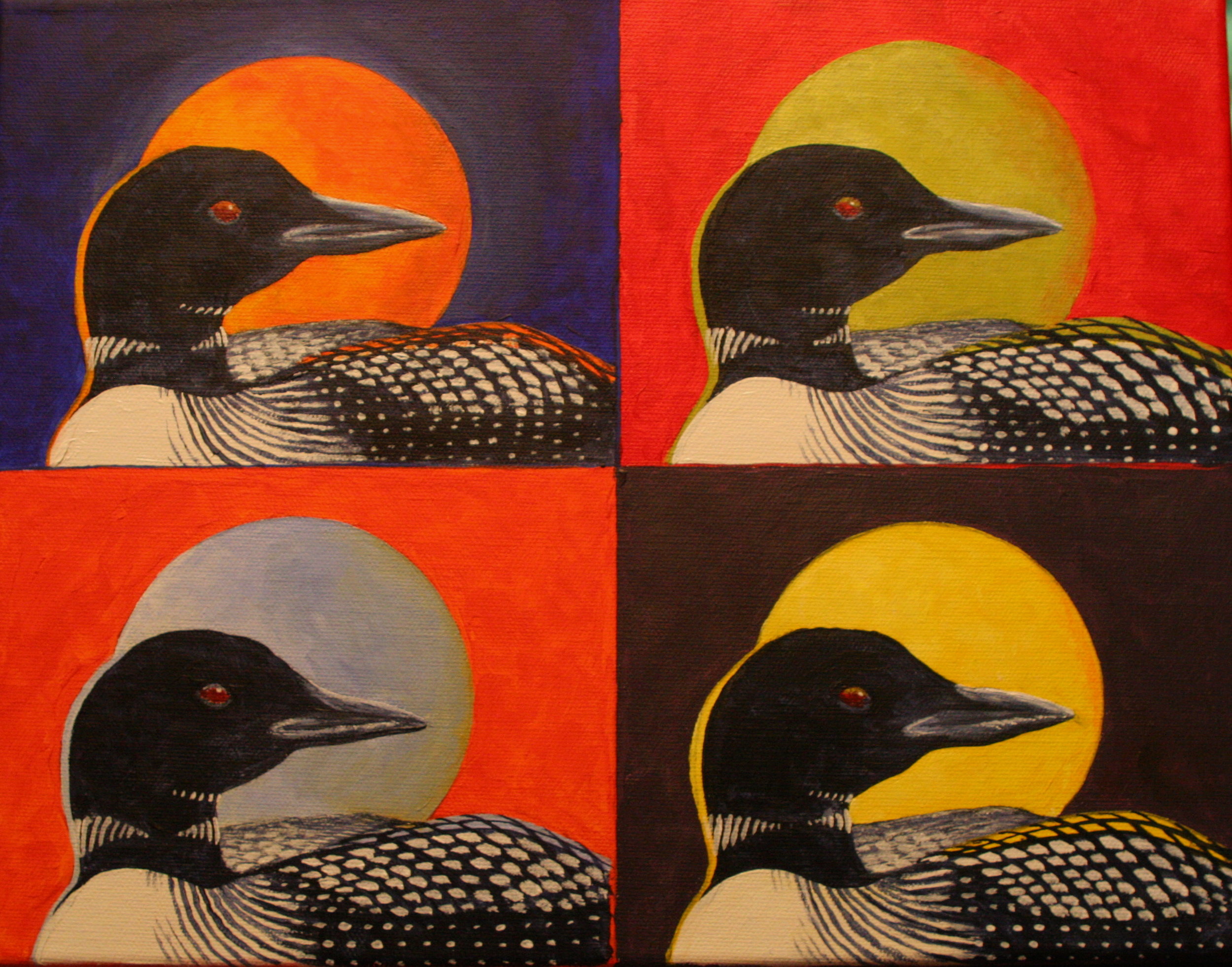 Loonar Eclipse
The ancient loon is wise as the moon, and I love listening to their calls in the great Northwoods of Wisconsin. This was a play on different colored skies and moons illuminating the loons!
11 x 14"
$350 (unframed, with painted edges)
Irish Lane
11 x 14"
Oil on Canvas
$350 framed
Citrus
7 x 9"
Oil on Canvas
$150 framed
True Blue Buddies
When our dear friend Bill finally retired in his 80's, he loved to roam the hills of Northern Oregon with his old hunting buddy, Rip. To me this "forever landscape" evokes the connection between the here-and-now and eternity.
Cronies
30 x 40"
Oil on Canvas
There is something fascinating about a tribe of crows, the way they travel together, communicate and stick up for each other.
Original - $2500 framed